ONGOING SERVICE
---
Our pricing structure is designed to facilitate a rapid set-up process coupled with a long-term maintenance plan to allow for ongoing improvements. Stay on-point and keep your website looking polished with an ongoing service plan: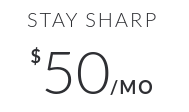 Managed WP hosting
Research at request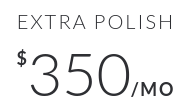 Managed WP hosting
On-call site updates
Research & reporting
Theme upgrade discount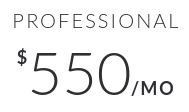 Managed WP hosting
On-call site updates
Research & consulting
Theme upgrade discount
Email & newsletter services
Member & database management
---

PointPolish partnership plans include all of the above services, with more hours dedicated to content and/or contact management. Growing membership sites require ongoing attention. Tasks can include planning communications, solving technical challenges and supporting members with prompt, respectful customer service.
Some organizations choose to opt-in to a partnership plan on a short-term basis during periods of rapid growth or transition.
SET-UP SERVICES
---
Basic set-up packages:
Full service: $5,000Includes new website with built-in membership platform and contact list integration. All three systems need to work together, so the full suite is a smart way to go! We can also break it down into separate, more detailed projects.
Membership platform: $3,500Membership plugin research and implementation, dues levels and online payment plans, member-only pages, member directory, e-commerce capability with built-in member discounts on products and event registrations.
New website/site re-design: $2,500Research and recommendations, theme configuration with option for Genesis platform and theme ($100 value), designing to HTML/CSS, homepage and widget styling. Domain management and one-month free hosting included.
Website – quick set-up: $1,000Ask us about the $1,000 deal – all of the above, with more limited or incremental custom design work. A great way for small organizations to get started!
Email marketing: $1,000Email template that matches your website, list management services, optional autoresponder series set-up.
ADD-ON SERVICES
---
Sometimes project-based, otherwise billed hourly at $90/hour:
Research & ConsultingWe help growing organizations navigate the complex world of web design, hosting, and software solutions.
IT SupportSoftware research, office email set-up, surprise troubleshooting.
CopyeditingPreparing e-books, case studies, success stories, and reports for online publication.
Survey AdministrationPointPolish uses SurveyMonkey to administer surveys to members and other constituents.